---
---
---
---
---
Souse Vide Thermostats
VAC-STAR
With the Sous Vide thermostats, VAC-STAR has established vacuum cooking in the home and professional sector.
The Souse-Vide Thermostats are ideal for the household and ideal for catering with a maximum capacity 40 liters and pump output between 14 and 16 liters per minute.
With the Sous Vide Chef Touch you go one step further and enable controlled cooking in a water bath while simultaneously measuring the core temperature inside the food, for example with very thick pieces of meat.
If you cook for a very long time, the core temperature probe gives you optimal control over the cooking process. It is also advisable to cook game to the point, i.e. as soon as the core temperature has been reached – take out of the water!
---
---
---
---
---
Sous-Vide-Baths
VAC-STAR
The Sous-Vide baths from VAC-STAR are characterized by the highest temperature constancy, freedom from maintenance and simple operation. Thanks to the pump-free technology and the basin principle, the devices are also energy-saving.
Meat, poultry, fish, vegetables and desserts: with the Sous-Vide process it is possible to elicit new flavors from all these products. Protected in the vacuum bag, food gently cooks in the temperature range between 25 ° C and 95 ° C in the CSC Sous-Vide bath.
The precise control enables any water temperature between 25 ° C and boiling point to be kept to within ± 0.1 ° C for any desired period.
The Sous-Vide baths from VAC-STAR are ideal for the household and ideally suited for the catering trade. Sous vide baths are available from 9 liters to 58 liters.
We also produce these baths with double baths 2 x 9 liters or 2 x 20 liters. You can also get the baths with program control.
---
---
---
---
---
Vacuum Table-Top / Floor-Standing Devices
Vakuum Table-Top / Boden-Standing Devices
VAC-STAR
For vacuum sealing meat, poultry, fish, venison, sausage, cheese, pasta, soups, sauces or coffee, etc. Equally suitable for technical products such as ball bearings, circuit boards, sterile medical goods, banknotes or coin rolls.
The heart of every vacuum sealer is the vacuum pump. That is why VAC-STAR uses the German market and quality leader Busch.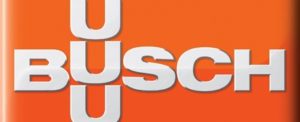 The pump is optimally matched to the chamber volume and also has sufficient power reserves.
The vacuum sealers from VAC-STAR are ideal for the household and ideally suited for the gastronomy, Butchers, large kitchens, catering, fishing and hunting, food & non-food.

These are available with sealing bar lengths from 310 mm to 500 mm and pump lines from 10 m³/h to 100 m³/h.
---
---
---
---
---
Vakuum Table-Top / Boden-Standing Devices
Versionen DBV, SX / GX, PX
DBV

SX / GX

PX

1 Automatische Kesselpunkterkennung
(Standard für SX-, GX- und PX-Versionen)
Important für Flüssigprodukte oder Produkte mit hohem Flüssigkeitsvoransatz. Suppen oder Saucen beginnen unter dem Vakuum bei Zimmertemperaturen zu beflügeln. Ein Sensor det den Kesselpunkt und versiegelt automatisch die Tasche. Dies beugt das Produkt aus dem Leak, das Produkt verlieren Gewicht oder sogar Flüssigkeit aus dem Einsteigen in die Vakuumpumpe.
2 weiche
Ventilation(Standard für SX-, GX- und PX-Versionen)
Während des normalen Vakuumprozesses wird die Kammer schnell zurückgeflossen, und der Film/Folil nimmt abrupt an dem Produkt teil. Pointierte Objekte (Knochen usw.) können den Film/Folil schaden, sensible Produkte können beschädigt werden. Mit sanfter Ventilation lässt sich die Luft zuerst in die Kammer ein, dann schneller. Der Film/Nebel wraps sich gently und gently um das Produkt.
3 GreenVac
(Standard für PX-Version, optional für SX, GX-Version)
Die Green-Vac-Vakuum-Technologie kann untätig in umweltfreundlichen GN-Containernvacuuming direkt abwägen. Drucksensitive Produkte wie Salate und Baskenmützen können auf eine Weise gesäumt werden, die auf dem Produkt geniegelt ist. Ideal für das Tragen der Teppiche auf Selbstbedienungszählern oder für die Veranlagung des schelf Lebens der fertigen Gerichte – z.B. für Cook &Chill und Freeze'n'go.
Double seam welding
•
o
o
Double seam welding with separation (bag overhang)
-
•
•
Exact specification of vacuum value (%) + welding time
-
•
•
Automatic boiling point detection for liquids(see 1)
-
•
•
Soft ventilation (for sensitive and pointed products)(see 2)
-
•
•
Shielding gas MAP
-
- / •
•
17 preset programs for meat, fish, etc.
-
-
•
65 freely assignable program positions
-
-
•
Maintenance interval display
-
•
•
---
---
---
---
---
---
---
---
---
---
Tray Sealing Devices
VAC STAR
Tray sealing devices are ideal for the hygienic packaging of different foods or whole menus, ideal for catering and take-away.
All commercially available trays made of PP, PS, PET etc. can be processed.
The devices have an automatic cutting of the cover film and an electronically controlled heating plate up to a maximum of 180 ° C. The VAC-STAR devices are made entirely of stainless steel.
---
---
---
---
---
Accessories / spare parts
Accessories / spare parts
VAC-STAR
The VAC-Star mobile cabintes are a very good solution, especially when using table-top units. These are available in three different sizes.
The original VAC-STAR bags are of particularly high material and processing quality. They have an ultra-fine microstructure. This fine structure improves the vacuum properties of the bags. In addition, liquids cannot be drawn into the device as quickly.
The microstructure is not pressed in as in many other manufacturers. At VAC-STAR, a structured fleece is incorporated in a complex process. The outer skin is retained in full strength.
The bags have no plasticizers, no migration of pollutants or chemicals.
In addition, all main spare parts such as sealing bars and teflon tapes for the vacuum machines are available at short notice.