consultation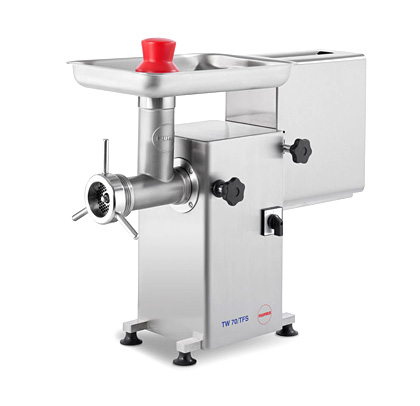 TW-70 / TFS
TW-70 / TFS for Steaker / Tenderizer / Strip Cutter + Meat Mincer
All functions for processing vegetables, meat, salad, parsley, chives, chicory, cheese, suasage in one device including the meat mincer.
complete stainless steel design
space-saving universal drive unit
powerful motor with special gear unit
reverse gear for easy removal of blockages
Made in Germany
Function and operation
Universal device for mincing meat (150 kg / h), fish and vegetables and slicing into strips (meat, cheese, sausage, sausage, parsley, chives, herbs, chicory and lettuce ).
A powerful multifunctional device for mincing various types of meat. The pieces of meat can be from 25mm to a maximum of 180 mm thick.
In addition for cutting into strips - sausage, sausage, cheese, lettuce, chicory, parsley, chives and fresh herbs
High-quality rollers for crushing and smashing meat
High-quality cutting knives in stainless steel for sausage, cottage cheese, lettuce, herbs etc.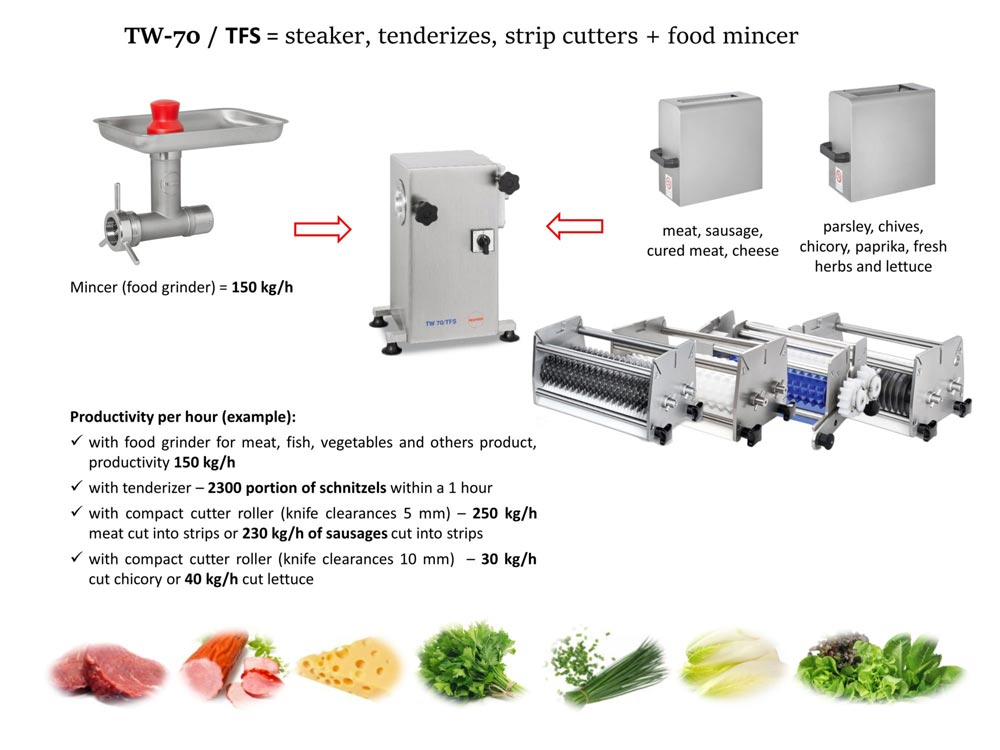 Applications
Butcher's shops
Commercial kitchens
Catering
Supermarkets
Canteens
All types of communal catering establishments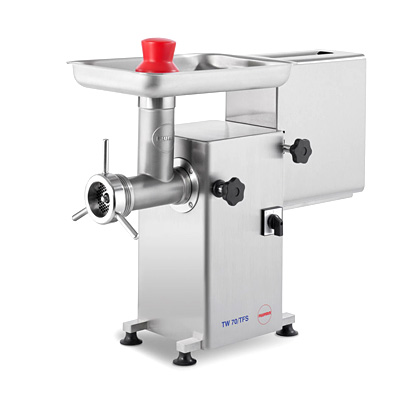 ---
---
---
---
---
Technical data
Technical qualities
Complete stainless steel construction
Reverse gear for easy clearing of blockages with safety circuit
The engine automatically shuts down when the hood is removed
Through steaken/tenderizing reduction of frying time by about 50% (saving time and costs)
Quick and hygienic cleaning
Low space requirement with high performance
Type of current
400V, 50 Hz, 3 P+N
Connection cable with safety plug CEE 16/400 IEC 309
2,5 m
Gross weight Drive unit
21 kg
Mechanical safety switch
Motor protection switch
GS mark
CE mark
Dimensions of drive unit
300x690x530 mm (W x D x H)
Standard