consultation
SUPRA 6e
For all kitchen pros and gourmets
The SUPRA 6e closes the gap between powerful kitchen machines and industrial kitchen appliances. FEUMA provides a universal kitchen appliance for processing vegetables, fruit, meat, sauces and doughs.
drive unit and cover made entirely of stainless steel
powerful brand-name motor
overload protection for long livespan
easy to clean
---
---
---
---
---
SUPRA 6e
Processing options and application
grating , shredding, straining, chopping, dicing, stirring, beating, kneading, cutting, mincing, steaking, tenderising, strips cutting
Catering Kitchens
Hotels, Restaurants, Bars
Supermarkets
Catering and catering companies
Food manufacturing companies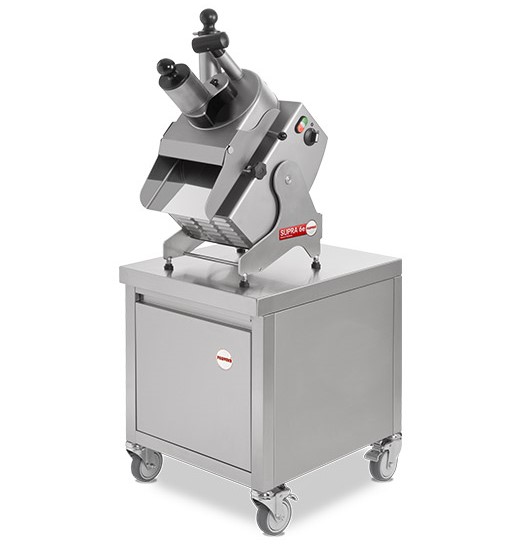 Accessories
Modular system for your application
The SUPRA 6e gives you a large selection of attachments for everyday kitchen activities. This is based on the AE 6e or AE 6e-T drive unit (with timer).
versatile applications
high performance, fine adjustment
rust-proof surfaces
best processing quality
easy and logical handling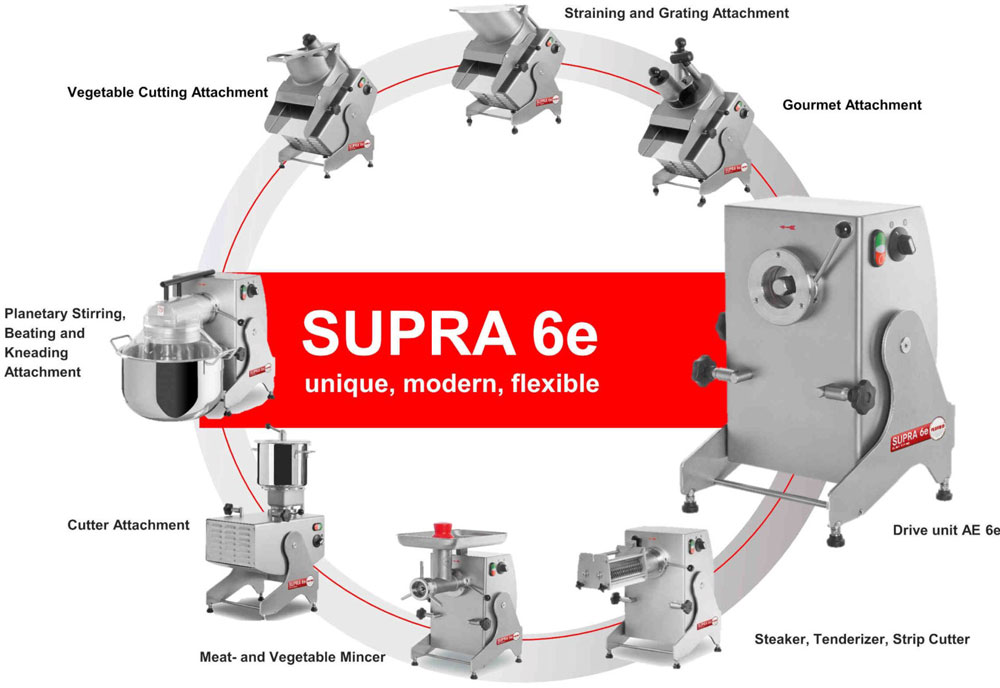 Installation options
Tailored to your requirements
SUPRA 6e adapts exactly to the needs of your kitchen and integrates perfectly with the available space.
integrated workplace tailored to your kitchen
versatile modular system
planning- and installation-friendly
compact, easy-to-clean, hygienic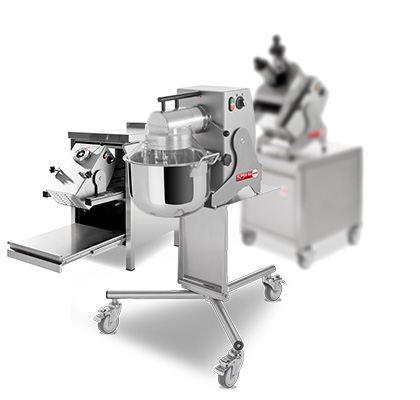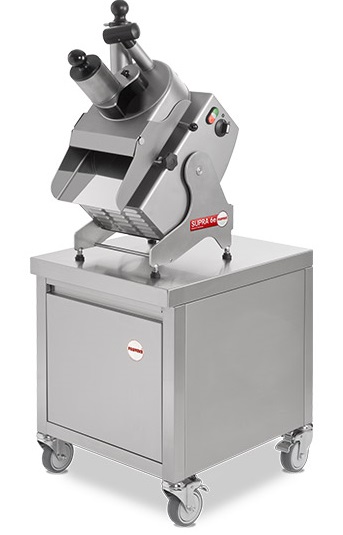 Mobil cabinet
For drive unit AE 6e or AE 6e-T, for storing kitchen appliance accessories; with 4 castors, all lockable; design with 50 mm plate as well as additional plastic pull-out extension for bowls; with integrated drip edge;
Dimension: 500 x 600 x 650 mm (W x D x H)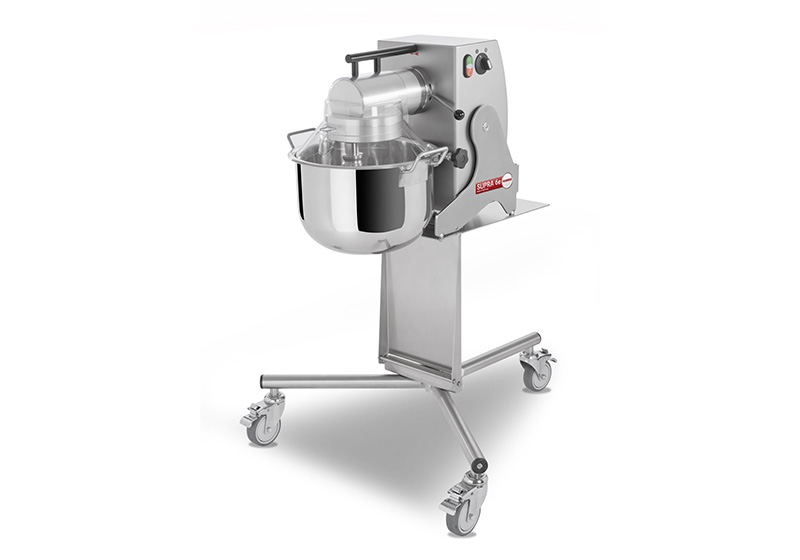 Mobile underframe with side rest
Sturdy stainless steel tube design, 3 lockable castors, also available without the side rest.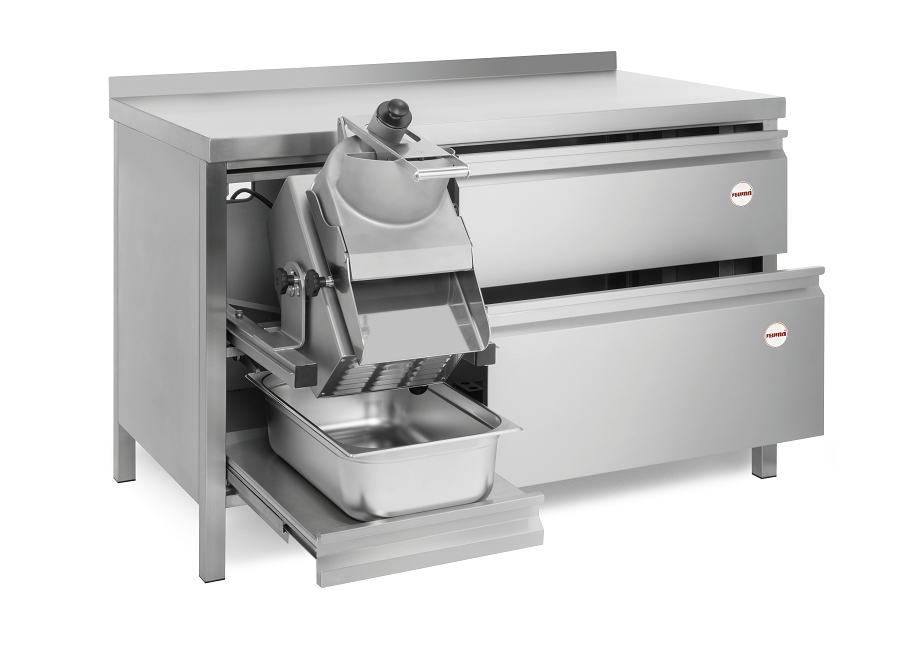 Machine cabinets
To use the SUPRA 6e, the drive unit can easily be pulled out of the machine cabinet. The cabinet in which the drive unit is located has an integrated door that can be closed at the bottom. There is also a larger version of the cabinet with an accessory on the left or, if desired, the right. The creation of machine cabinets with different dimensions are available on request.
Dimension of 500 mm wide cabinet: 500 x 700 x 900 mm (W x D x H)
Dimension of 1300 mm wide cabinet: 1300 x 700 x 900 mm (W x D x H)